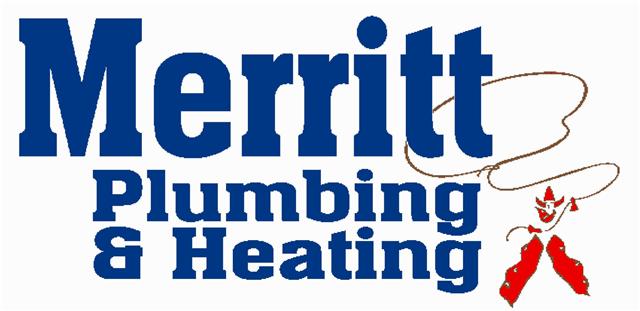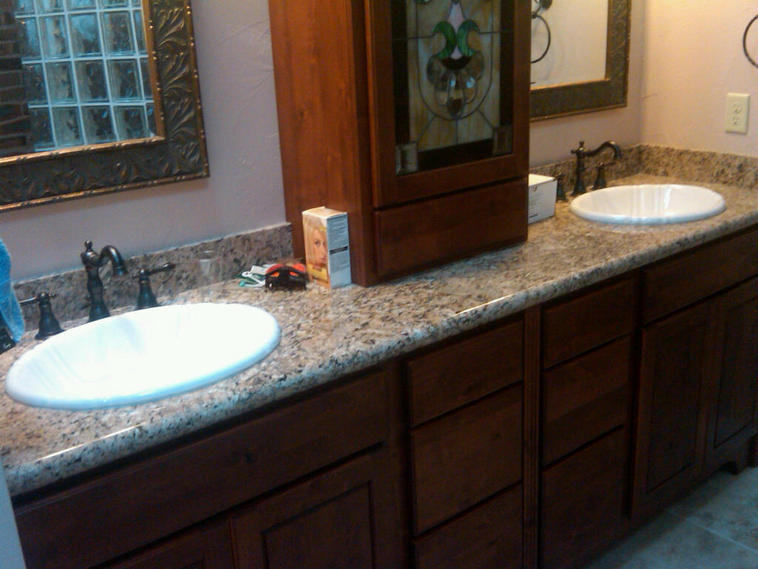 Avenues house for Steve Walters Construction, this is an addition to the house where they left the brick. Features a jet bathtub, oval lavs with Delta faucets in oil rubbed bronze and a stand alone goose neck shower faucet in stainless steel.
​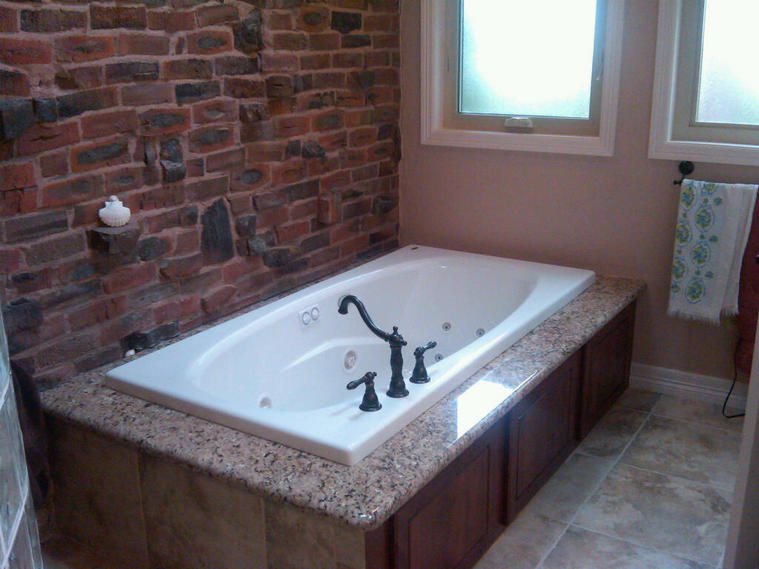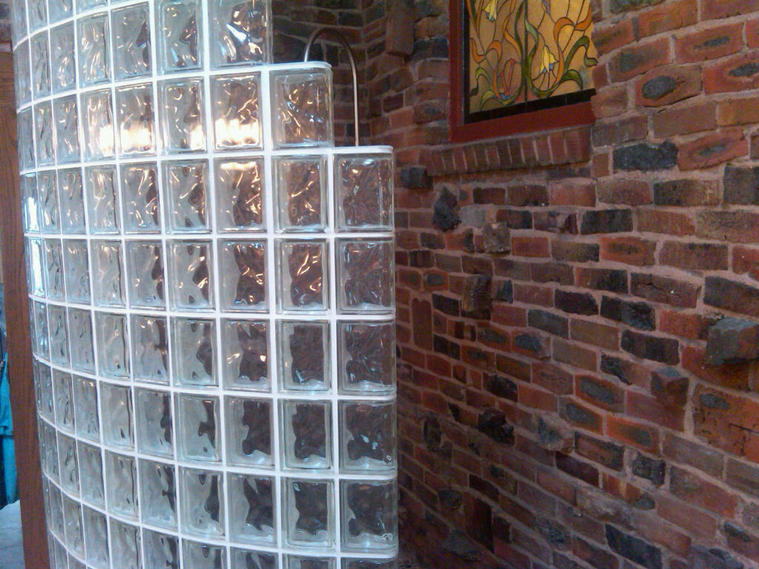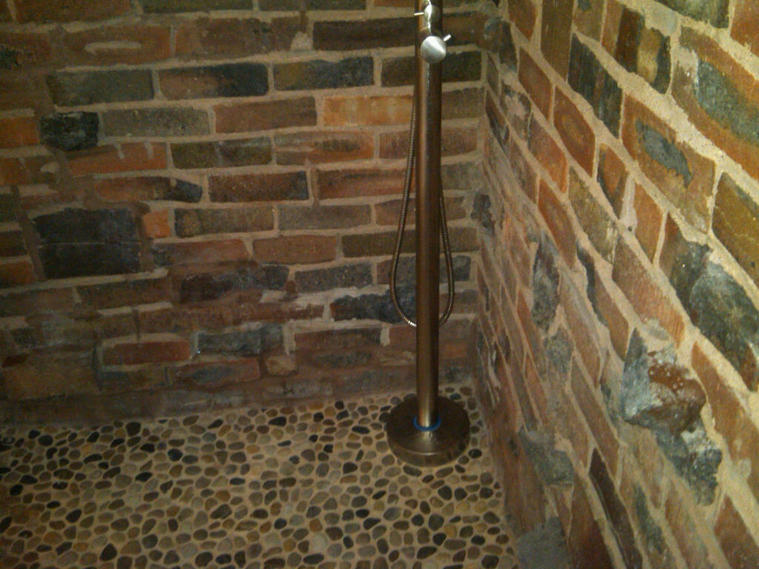 Double click here to edit this text.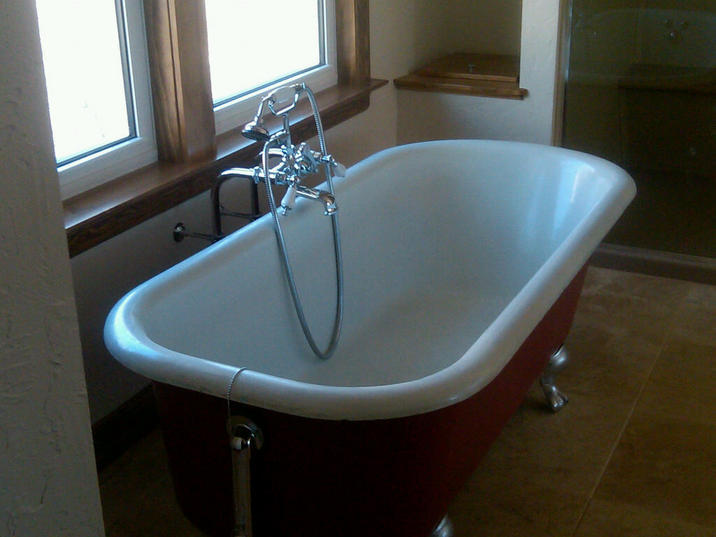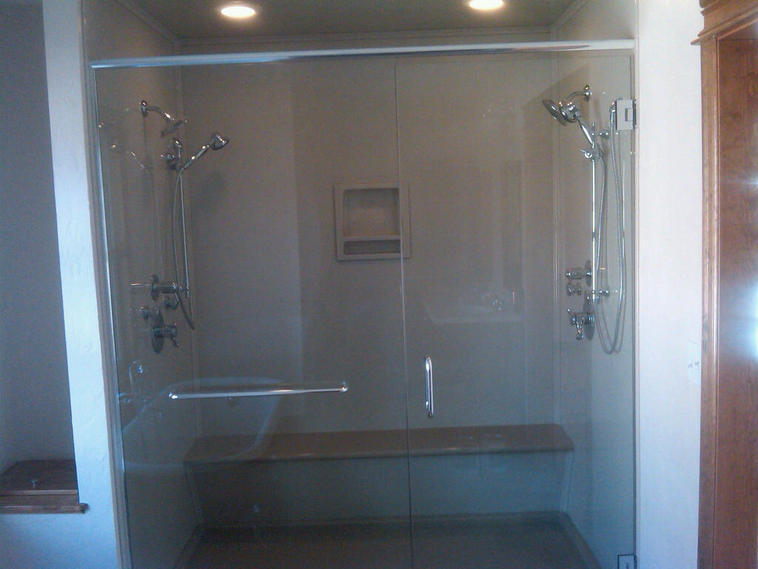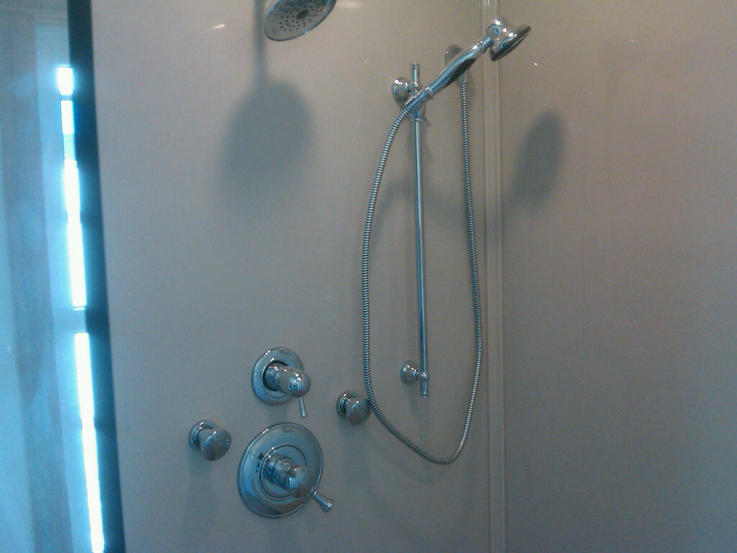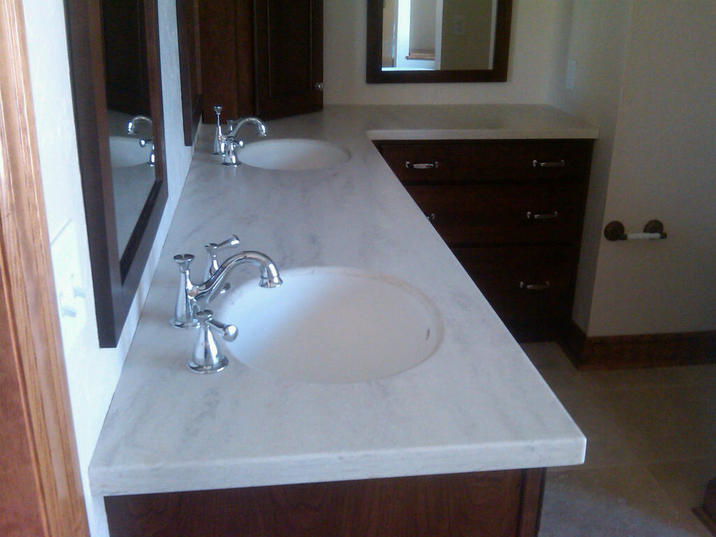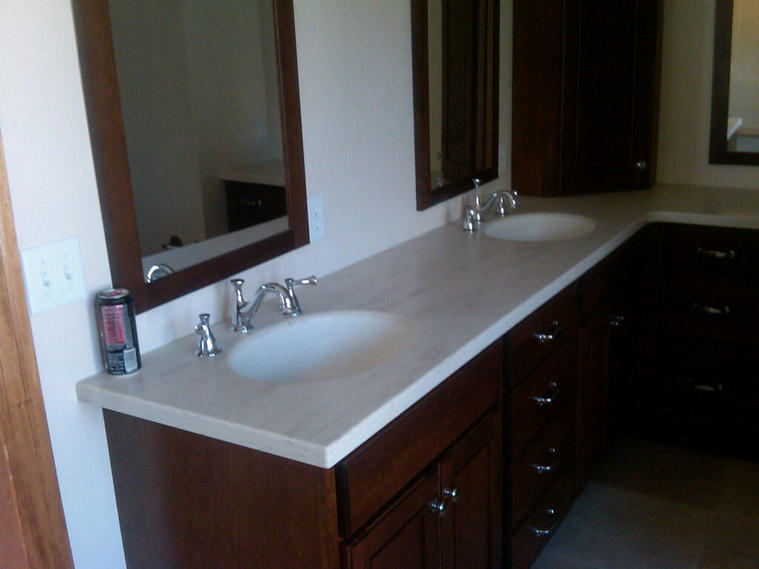 (Below) 1914 House. Complete house remodel on W 32nd St with Francis Construction. Features a leg tub with a free standing faucet, double sinks and walk in shower with Delta faucets and handhelds.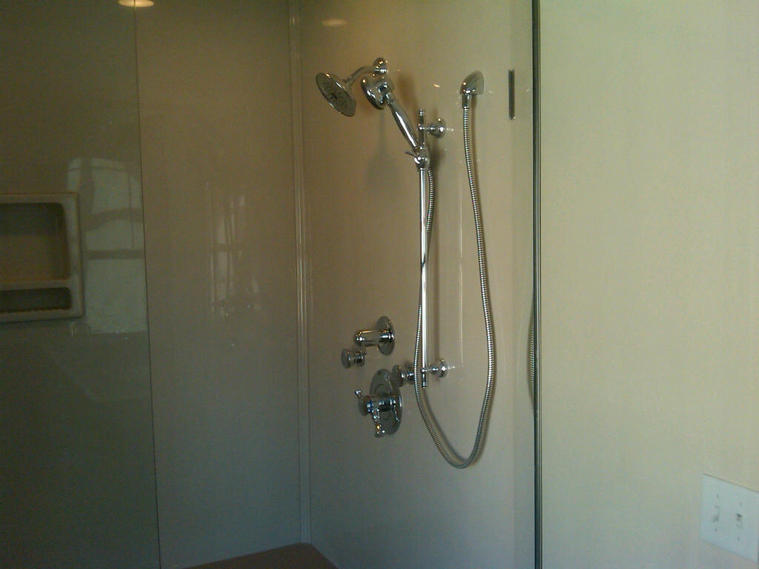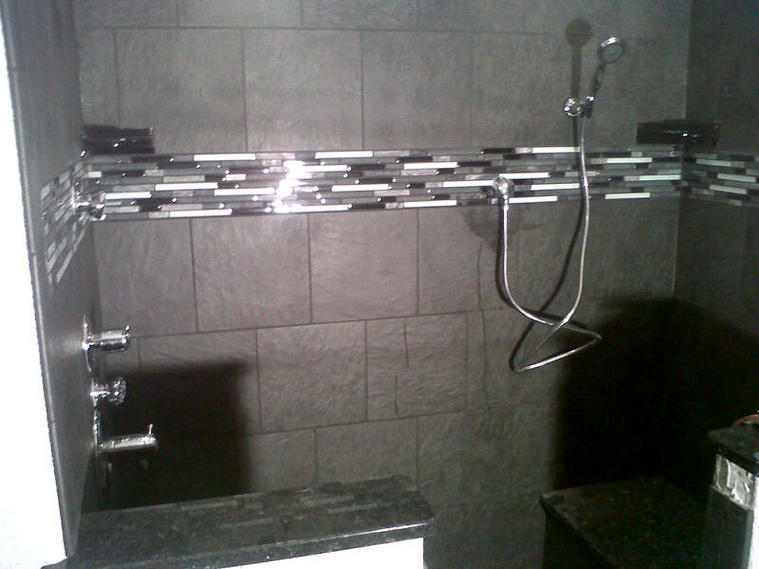 (Below) Pine Bluffs Wyoming complete house remodel with Hall Construction. Features 4 bathrooms with Delta faucets, corner jet tub and copper sinks.